Price: $27.95
Save with our Book & DVD Combos
Regular Price: $57.90
On Sale: $40.53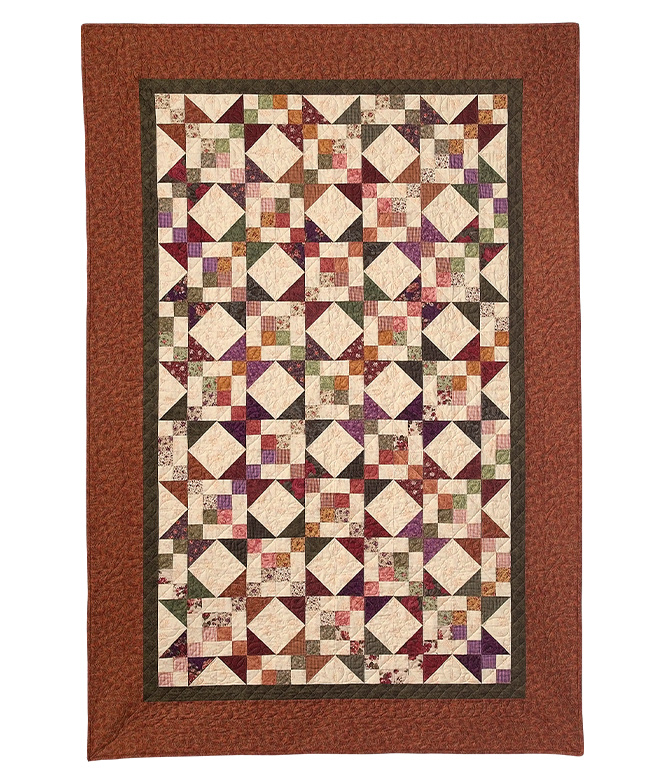 For traditional flair, the "Country Lane Quilt" fits the bill. From a 1930's Mountain Mist Batting pattern, Eleanor adds her special touch to make this quilt extra special. Winter brings to mind a time of gathering with family and friends to celebrate the holidays. A season to cozy up to a warm fire and sip cocoa. A season to take the chill off with a new quilt.
What could be better on a cold winter day than to sit and stitch a traditional "Morning Star Quilt" or a "Lodgepole Pine Quilt" for festive holiday decor. Fussy cut a lovely motif for the center of your Morning Star, Eleanor shows you how!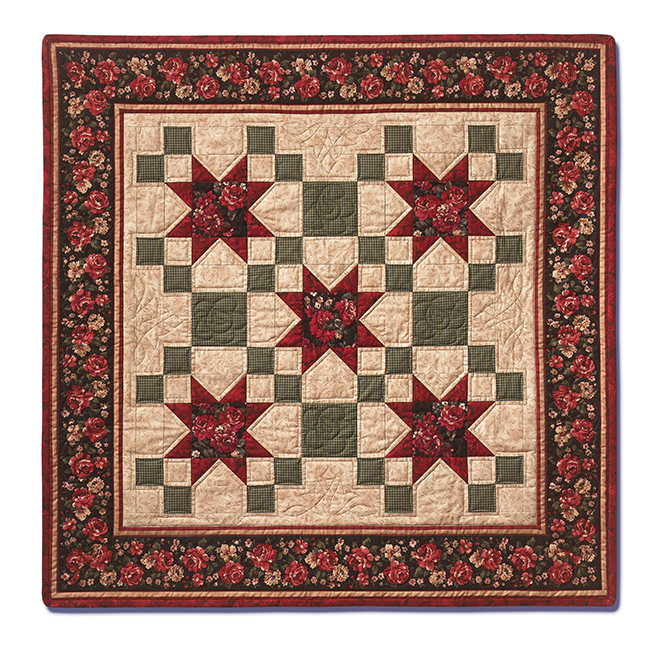 Embellish your Lodgepole Pine Quilt with a scarlet red Cardinal to add flair. For the perfect Victorian Valentine, Eleanor teaches a paper pieced wall hanging "My Crazy Valentine" that lends itself to creative embellishment with machine stitchery, laces, and antique buttons. Rebirth of barren trees and frozen ground signals that spring is just around the corner. Flowers abound in buds and new growth. Eleanor presents "Baskets and Bows" and "Twin Sisters" quilts, perfect patterns to show off lovely floral fabrics.
To complete the season, "Gone Fishing" is a whimsical quilt that incorporates piecing and easy applique. Just the quilt for that special little boy.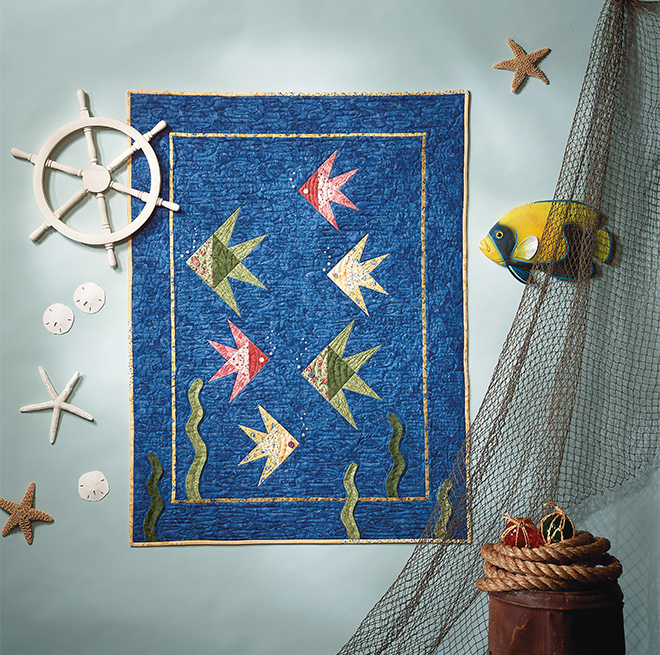 Summer months deliver warm sunshine and dreams of lazy afternoons. "Summer Porch" and "Pink Lemonade" quilts fit the bill for pleasurable sewing. "Summer Porch" is delightful with flowered fabric and crisp lattice and cornerstones. This pattern is also beautiful enough to make a Stained Glass window with. What hot summer day would be complete without a "Pink Lemonade" quilt to quench your thirst for a pretty new pattern to stitch.
To round out the season, make a traditional "American Beauty" quilt (also known as New York Beauty). This once difficult pattern is transformed by Eleanor's clever techniques using printed non-woven fusible interfacing. Quilts Through the Seasons offers a whole year of patterns in various skill levels and quilt sizes. Some patterns are designed to be quick.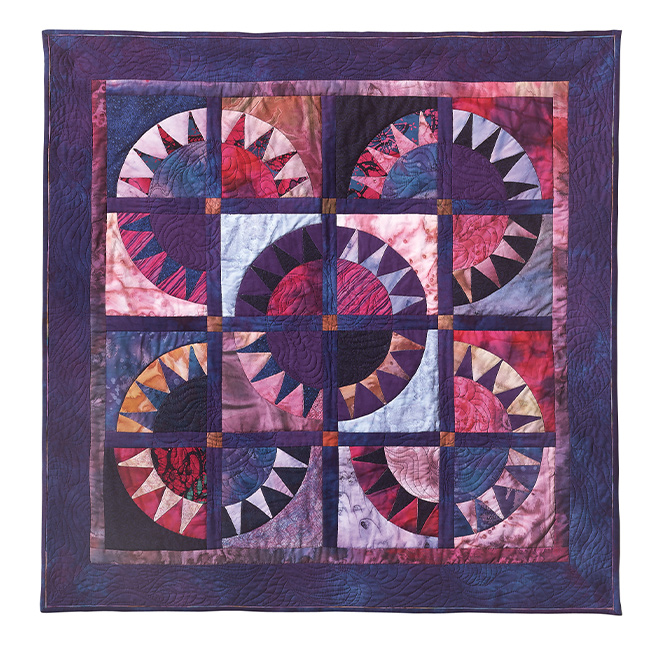 ISBN-10: 1891776207 ISBN-13: 978-1891776205